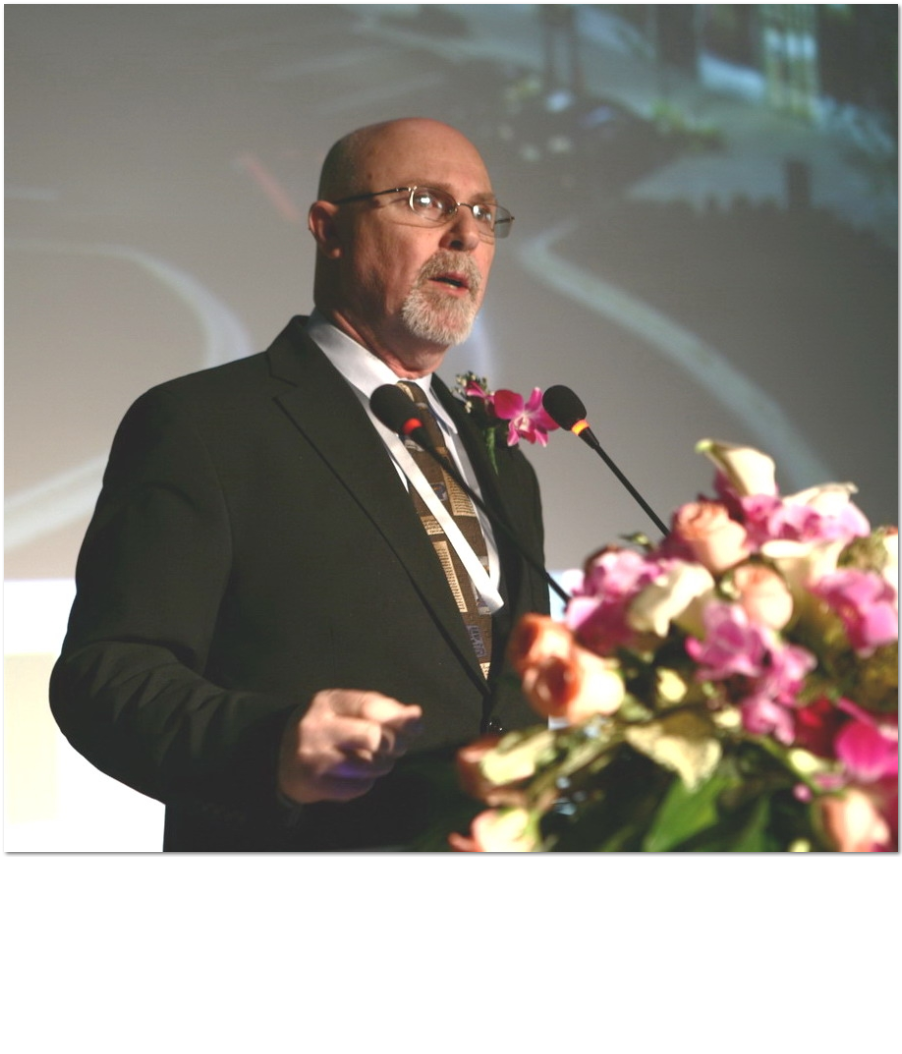 Mike Rosen, AIA, LEED AP ND
Chief Executive Officer, president, architect, advanced visualization technology pioneer, speaker and consultant are just a few of his titles. As a recognized leader in the architecture and computer technology communities, he is considered a leading design and technology trendsetter in the residential architecture industry. Areas of expertise include: new product design, visualization services, expert witness reports, real estate evaluation and highest & best use studies, sustainability and technology consulting, and real estate/new home sales agent training. Credited with the design of over 4,000 projects, Mike's work experience spans residential, commercial, medical, and industrial facilities, and has garnered him recognition by such publications as the Philadelphia Business Journal, Residential Architect, The New York Times, Computer Graphics World, and The Wall Street Journal. He was the 66th architect in the world to attain his LEED AP ND designation in 2011, and was a beta tester for the LEED ND exam.
Experience:
Mike Rosen, Architects, – Raleigh, North Carolina – Principal
Mike moved to Apex, NC in 2017 and re-formed Mike Rosen, Architects to capitalize on the growth trends of the southeast.
The firm is committed to providing outstanding residential, mixed use, retail services, and sustainable master planning to the private development community. Mike is currently working with several companies to obtain entitlement for a variety of residential and mixed use projects, as well as several master planned communities.
2014-2017 BSB Design, Philadelphia, Pa – Principal & Market Leader for Sustainability
Mike was a principal in charge of the Philadelphia office and the director of the sustainable practice company wide. While business development from New York to North Carolina was his primary responsibility, he was in charge of overseeing the daily operations of the Philadelphia office. During this time he was involved in the design and entitlement of the Riverview project for South Bay Properties, a 420 Unit CCRC located in Plainsboro NJ, and the design and entitlement of the 380 unit Forestall Village apartment project for Lincoln Properties in Princeton, NJ. He planned a 143 unit all DC, Net Zero apartment building in Lansdale Pa, and continued the Melford Village, sustainable Master Planning project begun while at The Martin Architectural Group to final approvals and construction of Phase I. He also oversaw the development of a large master planned community in Old Bridge NJ, for the Brunetti organization, and in April of 2017 led a team to win the Carolinas ULI Urban Ideas Competition, for the master planning and design of a 45 acre Net Zero Community near Charlotte NC.
2009- 2014 The Martin Architectural Group P.C., Philadelphia, Pa. – Principal
Mike was a principal and the director of The Martin Green Studio. Focused on the cultivation of the firm's sustainable portfolio, he aimed to expand their current architectural and planning services to include more projects that require special attention to carbon footprint considerations and the use of environmentally-friendly building systems and materials. He was involved in the design process of one of the first Platinum LEED-certified townhome developments on the East Coast, Sheldon Crossing, in addition to a super-green mixed use development in Hefei, China that included a 40-story office tower, 200-room hotel, and a 250,000 sf shopping mall. Mike regularly makes public presentations as an expert in zoning, legal, and trade show venues. He has provided expert testimony in numerous cases involving highly complex architectural issues.
1988 – 2009 Mike Rosen Architects P.C., Bala Cynwyd, Pa. – Founder and President
Formed in 1988, Mike Rosen Architects, PC (MRA) was a full-service architecture, land planning, and landscape architecture firm. The firm has received many local and national honors including the prestigious Best in American Living Award for their innovative design work. MRA's most recent work consists of large scale traditional neighborhood designs, senior housing communities and sustainable active solar projects.
Recognized by Business Philadelphia magazine as one of the "Top 100 People to Watch" in 1995 for the firm's work using virtual reality, and Philadelphia Business Journal's "Top 40 under 40" business leaders in 1999.
2000 – 2009 CubicEye Inc., Bala Cynwyd, PA – CEO and President
In 2000 Mike patented cutting edge 3D internet technology and founded 2Ce Inc. (presently called CubicEye). The company was funded with over $3M of investment capital and the technology is being used by millions of people worldwide.
2003 – 2009 Eden Investments, LLC, Bala Cynwyd, PA – CEO and President
Established to leverage personal real estate holdings as well as to connect MRA's clients together and obtain equity position in the development of raw ground to be optimized through zoning approvals.
Professional Speaking Engagements:
International Builders Conference (IBS) every year from 1998 to 2018 on design, visualization, and building related topics
Bisnow – 2013 to 2016- Multifamily trends
China-2011 Expo Build China – Sustainable Architectural Design
Wharton School of Business -2002 Advanced Visualization application in business
China – 2001 – Cleo conference on 3D and the Internet
Singapore – 2000 – Urban Simulation
Israel – 2000 – Advanced Visualization in Architecture
Harvard University-Internet trends and visualization in the housing industry
Norway – 1998 – Advanced Visualization in Urban Design
Canada – 1998 – Residential Visualization techniques
Great Britain – 1997 – Immersive Virtual Reality
Publications:
Press: New York Times: Shaping Cities – Pixels to Bricks
Computer Graphics World: Philadelphia 2000
Computer Graphics World: Virtual Reality's New Home
Computer Graphics World: 25th Anniversary Celebration
Business Philadelphia, May 1996: The Virtual World of Mike Rosen
Patents:
CubicEye,- 3D Internet Technology
CoreWall- (patent-pending) – New home technology delivery system. This technology has received international acclaim and has been used in many building projects sponsored by such companies as NextGen, Microsoft, Sharp Electronics, and RaisingMalawi.org.
Architectural Licenses:
Pennsylvania, New York,
New Jersey, Maryland,
Connecticut, North Carolina,
Delaware, South Carolina,
Florida, District of Columbia,
Virginia
Education:
Temple University, Philadelphia, PA
Bachelor's of Architecture Degree 1982
Professional Affiliations:
National Association of Home Builders (NAHB) des
Unites States Green Building Council (USGBC)
American Institute of Architects (AIA)
Urban Land Institute (ULI)
National Chairman of the AIA Housing Committee (1998)